Buying guide for TPE sex dolls and Silicone love dolls
You can be either a long term adept of the sex dolls or a newcomer in the hobby, buying a sex doll is something requiring a little bit of planning.
Sex dolls are more and more popular, this is a fact. With a rising demand since 2015 brands have adapted to the customer needs and improved a lot of the cost and qualities.
I want to buy a sex doll: Content
First, these sex dolls are not cheap, we will see the different brands, qualities, and materials. From very affordable TPE dolls to super high-end
We will cover as well all the improvements made in the past few years leading to more realistic and lifelike sex dolls!
And finally all the styles we can find in the market nowadays, from Asian sex dolls, and black sex dolls to big breasts love dolls!
If during the reading of this buying guide for TPE and Silicone sex dolls you have any questions or comments feel free to contact us!
Best Quality sex dolls and Affordable sex dolls, what is the difference?
High-end Sex Dolls
The top-notch quality, very realistic, and very expensive. Obviously, these dolls are for people already used to sex dolls! Or very enthusiastic doll lovers.
All the top-end Sex Dolls are made in Silicone.
One, if not the first brand to develop sex dolls. The first model released was in 1977, and progress has been made since then! They are all made in Japan.
With a skeleton made from Aluminum Alloy / Industrial Plastic / Brass / Stainless Steel. Orient Dolls are able to reproduce human movement very easily.
There is also an option to have each finger individually articulated.
Orient Doll also features sex dolls with removable arms. This makes it easier for the doll to get dressed!
These sex dolls start at around 7000 USD (800.000 JPY). They can be bought directly on the Orient Industry website. The website is available in Japanese and also in English. Prices are in JPY. 100 USD is around 11000 JPY.
Founded in 1997 and made in the USA. This is another leader in the industry.
With prices between 4000 USD for the Classic Female RealDoll to 6500 USD for the Wicked RealDoll.
The main difference between Real Doll and the rest of the industry is their fulfillment into innovation.
The latest innovation they brought is the Face X system. Whereas for all the other brands changing faces means changing the whole head. With Real Doll and the Face X system, you have only to remove the face that is velcro on the skull. The seam is unseen because hidden under the wig.
With Real Doll, you are assured to have excellent customer service and a very high level of customization.
Dream Doll Diffusion is a French company that commercializes Sex Dolls since 2009. The Classic Original is still available for 6000 Euros.
All Dream Doll Sex Dolls are handmade and made on demand (like most of the sex dolls, even the most affordable ones).
Mi-range Sex Dolls
Where the top ones cost at least 5000 USD, the middle range ones will start around 2000 USD and even lower.
When you look at the latest dolls from WM Dolls, the 166cm cup. You may think that there is almost no difference between a mid-range sex doll and a high-end sex doll.
WM Dolls and YL Dolls have improved a lot in the last few years. These 2 Chinese brands are in the market for 10 years and only work with TPE (Thermo Plastic Elastomer).
Skeleton will be also less sophisticated than the top brand one.
The joint is more likely to lose its strength with time. The fingers are made with wires so you have to manipulate them with care.
WM Doll and YL Doll offers as well a new skeleton with the enhanced shoulder. It's a sort of MK2 skeleton with an updated shoulder area.
TPE is a porous material cheaper than Silicone. It is easy to repair but it is not lasting as the Silicone one.
When you think "I want to buy a sex doll" the first thing you need to consider is the usage. If you plan to use the doll times to times just for fun. A middle-range sex doll will do the job.
If you think about using the doll almost every day as a companion, maybe you can consider buying a top brand!
We at Realistic Love Doll recommend to our customers if they have the finance to start with a middle-range doll when it is the first one.
Why? because there is a learning curve. When you start for the first time to manipulate a doll you will feel that 30kg is heavy and not that easy to move around. Damages can occur and it's "better" to damage and learn on an affordable sex doll than damaging a 7000 USD!
Let's see the different brands and the options for this range of products.
Z-one Doll, Sino Doll
This is a Chinese brand of Silicone Sex Dolls, they are known to manufacture intelligent dolls. This type of doll will feature heating and sounds. Paired with a high-grade Silicone body you can reach a high level of realism without spending a lot!
Prices start at 2000 USD for the bigger models, you can customize them with a free second head or with free heating. Sounds are an option. As well the sounds can be customized on the factory side by changing the sound selection.
Due to a lot of counterfeits, Zonedoll had to discontinue a lot of products in 2018 and started a new brand SinoDoll at the same time. By improving the overall quality and by improving the intelligent dolls' technology They want to stand out from the Chinese factories and catch the leaders!
We expected SinoDoll to develop a Robot Doll with an AI. They started a few years ago but the firmware was only in Chinese and impossible to update!
Last year Sinodoll added realistic painting and super soft body parts. All of these to offer you a better intercourse experience.
Sansui
Sanhui is another brand doing as well as Silicone and TPE sex dolls. They are traditional in a way they are not intelligent like the SinoDoll ones.
While ordering your Sanhui you have 2 catalogues to choose the Sanhui Silicone and the Sanhui TPE
With Silicone skin, you can buy a sex doll with a very realistic touch feeling at an affordable price.
WM Doll is a key manufacturer of TPE Sex Doll. They have a long history with TPE by doing mannequins (torsos) for Shops, and for a decade they started to produce TPE Sex Dolls.
They improved a lot the TPE, the skeleton, however, remains the same for a long time.
The very first doll to be a best seller is the 135cm, which is a classic now!
The latest bodies from WM Dolls are the 166cm C-cup. The level of realism is very high, and ever at an affordable price.
When you order a WM Doll you have different options, from the head, wig, and eyes color to the skeleton options.
The very first option to consider is fix or built-in vagina.
It is really balanced between realism and convenience in cleaning (and penis size, the larger penis will prefer an insert)
A Sex Doll can't stand still by herself, she has to be leaned on something. But with the standing feet options. You can let the doll stand by finding the balance point.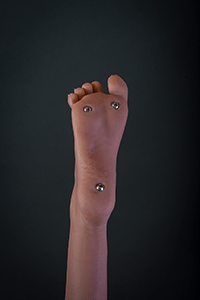 In 2017 WM Dolls also introduced the improved mouth. The regular mouth is a rugged cavity for Oral Sex. But this new mouth will have a tongue and uvula.
The latest innovation from WM Doll is the shrugging skeleton. With this option, you will have an enhanced skeleton with improved movement motions.
With more motion options, you can improve the body language of your sex doll. Bringing more realism and also enjoying the latest skeleton from WM Dolls.
In 2019 WM Doll released a new silicone head. With a very high level of detail!
YL Doll and WM Doll are sharing the same factory, they are all made in the Jinsan factory and only the design (and price) will change.
Because YL Doll tend to be a little bit more affordable than WM Doll because they are direct competitors
YL Dolls are usually bigger breasts that the WM Doll ones, let's see for example the 140cm N Cup Leslie
The quality of the dolls is the same, options are the same, just the look will change!
They are new on the market, they are aggressive and are famous for their super huge ass doll!
Jarliet is a brand of TPE sex dolls that offers models with more a western look. Production is fast and reliable.
Some heads are therefore exclusive to some regions so it's sometimes not easy to find the exact doll you want unless it is in our options list.
Affordable Dolls
In this category, we can find all mini sex dolls and some TPE manufacturers who are selling cheap but genuine dolls.
Silicone sex dolls of less than 1500 USD are likely to happen (unless mini-doll).
AF doll is a TPE manufacturer of affordable sex dolls. The price starts from 950 USD for 140cm. They are since a few years in the market and have proven themselves to be reliable concerning customer support.
Af Doll also offers dolls with moaning options!
HR Dolls is one the latest addition to our catalog.
They update a lot their catalogue and now they have silicone heads to pair with realistic TPE bodies.
AI Robot dolls
Sex Dolls are becoming more and more realistic, and obviously, with robotic they are now able to talk and interact with you.
It's the very first step but machine learning is really close!
This TPE supplier offers a robotic head (1-year warranty) that is able to talk with you and can become your personal assistant.
Mini-sex dolls can be as small as 65cm or reach 120cm.
You can find mini dolls as well in Silicone and TPE and at different prices. But pay attention to the overall looking of the doll. We at Realistic Love Doll do not sell child dolls, but even a 100cm doll can have a huge breast it is still sensitive in some countries.
That's why we recommend if you are in Australia or the UK to opt for a 140cm at least. From this doll size, you are sure not to be troubled at the custom.
100cm dolls from WM Dolls have both anus and vagina (built-in), whereas the 65cm only have 1 way.
When you change the vagina option for the 100cm you will lose the anal way. Because the doll is very small so can't fit both the insert and anal ways.
Male dolls and Shemale Sex Dolls
Male sex dolls
For a long time, the sex dolls were only females. But for a few years, customers are asking more and more male-sex dolls. The design may vary a lot from suppliers.
Where Chinese have a basic design for males, the company Sinthetics offers a range of male dolls closer to reality with a high level of detail.
You can see in the example above that the male dolls from WM dolls still have a fundamental design!
For Shemale or Transgender dolls, there is the option to use a penis insert. If your sex doll is set up with an insertable vagina you can swap it with a penis insert; turning your sex doll into a ladyboy sex doll
The Sex Doll Alternatives
Maybe you don't want to spend too much on a doll or you lack space.
If you still want to enhance your sexual life you have various options, like masturbators, torsos, legs, and dildos!
They are the "straight to the point" option. If you don't want to have a huge doll to carry out, but want to enjoy the same experience as the bigger dolls you can opt for a Sex Doll Torso.
They come in different set-ups. With or without – Arms, legs, and/or heads.
A Torso of this kind is almost the price of a small doll! But you will have a larger body and breast size! They are also with a skeleton.
If you look for a full TPE torso you can find for example Monika
This type of torso has no skeleton frame, they are cheap and light. (200 USD usually)
Silicone Legs
For who likes legs, long legs!
Silicone legs can be an affordable solution as well. These cost a little more than 1000 USD, and you can place them on a couch, bed, or against the wall like in the picture above.
This is an expensive sex toy but also an entry point in the doll experience by having a feeling of the vagina and the anus and a cheaper price.
Masturbator, Pillow, and inflatable dolls
The cheapest sex toys can be a few dollars for the masturbators
Pillow and Inflatable dolls are also very cheap, and not very long-lasting, but they are easy to store and easy to replace. Some inflatable dolls can have silicone parts (breast vagina), but they have no skeleton and are totally not the same look as a Solid Sex Doll
I want to buy a sex doll – Conclusion
The budget is the first key point when you buy a product of more than 1000 USD. You want to have the best of your money. But everything comes at a price.
Don't expect to have the quality of a RealDoll worth 6000 USD when you pay 1500 USD for example.
Be realistic about your needs and the level of care you can give to your doll.
If it's only for fun and will store the doll in a closet in the garage better go for a middle-range doll.
If you fear damaging your doll and you are not sure if you will like it for a very long time, go for a middle-range one!
But if you want your doll to seat with you every day, share your life on every occasion. And if you are ready to spend quite a few thousand dollars, go for a high-end brand!
There is a doll for each type of customer, it's like cars! The market is mature, brands and competing and quantities are improving a lot leading prices to go down.
Any questions feel free to contact us