Real Oral Sex
WM Doll just released a new option called "Real Oral Sex". This option introduces a movable jaw.
Available heads and limitations.
At the moment only a few heads can have this option and new head designs will probably include this feature.
Also with implanted hair, this option won't be available as the TPE will be too hard to move.
The production time for this option will be an extra week. It includes the movable jaw and the enhanced mouth together (tongue).
Real Oral Sex Option details
Here are some details on the options. If you have any questions about this option or the dolls from WM Doll do not hesitate to contact us. We will come back to you asap!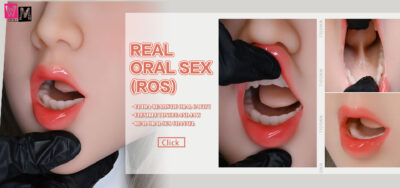 Our Lastest WM Dolls