Mandy, our first Ladyboy Love Doll !
The ladyboy doll is finally available !. It's simply an shemale insert you can adapt to any WM Dolls or Yourdoll sex doll that is having an insert type vagina.
The doll showcase a combination of wig, head, and the shemale insert for reference. At any time you can customize any size doll and put the shemale insert as an option.
Mandy is an amazing combination of female attributes and male attributes. Mandy has also a secret ! She is not only a ladyboy but also a convertible doll ! By removing her penis insert, she becomes a diferent person. Meet Mandy to know more about her !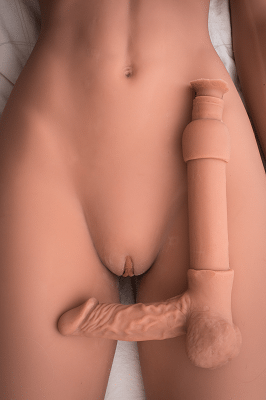 If you are not sure if your doll can have this insert don't hesitate to contact us.